A Tea Set For Santana? Shopping with Armando Peraza.
This is one of my favourite stories because it concerns a man who was an incredible soul, that I was lucky enough to hang out with on several occasions and call a friend – the legendary Cuban Conguero Armando Peraza.
When I was 15 I bought a whole bunch of jazz records from a store called Setchfields in Bournemouth.
The owner was a gay guy (correctly described as 'miserable' by a commenter on British Record Store Archive) and his older partner had died and left what I later realized was a truly incredible collection of jazz records which the store was selling off for £2 each.
Even then £2 was nothing, but no one collected these records in those days. The store owner knew enough to put them out in separate racks but his real business was selling the Top 40.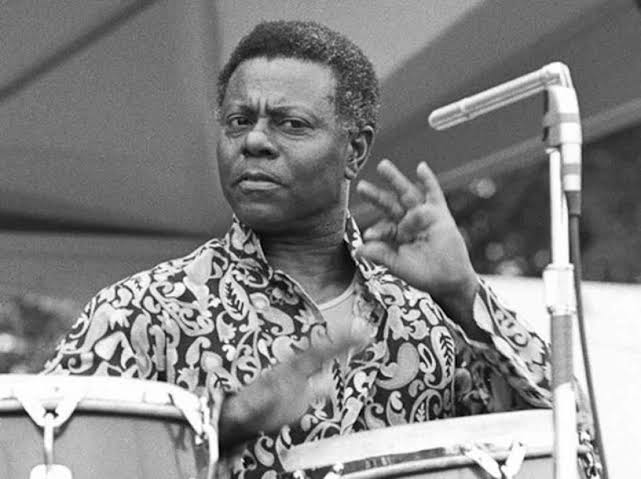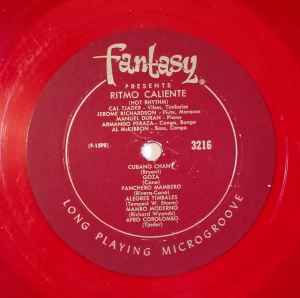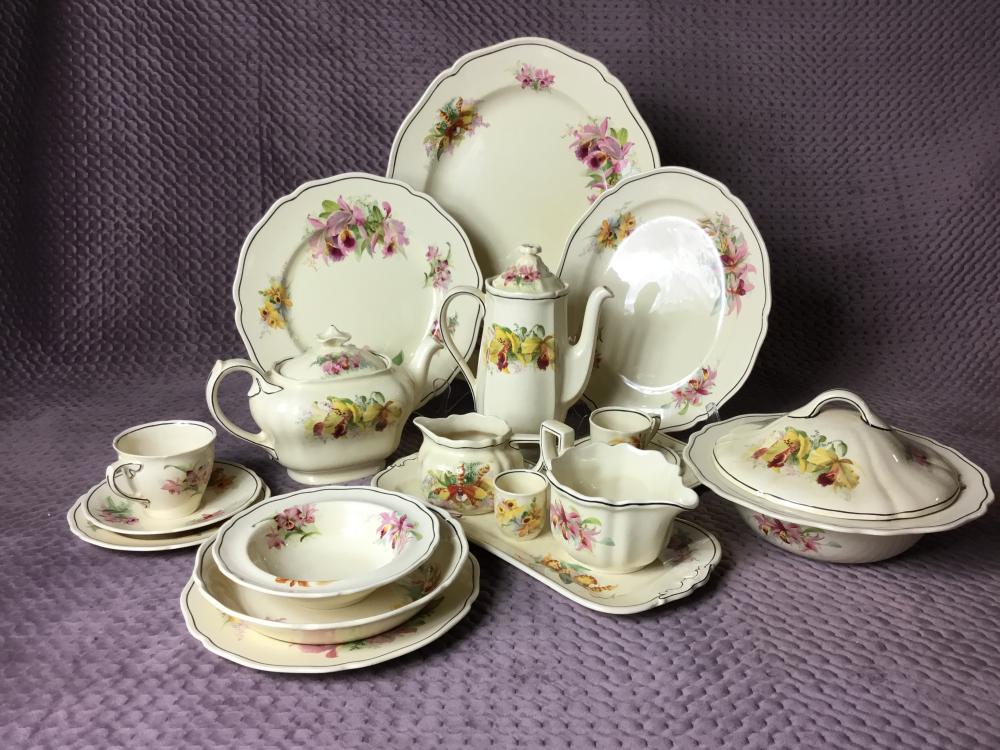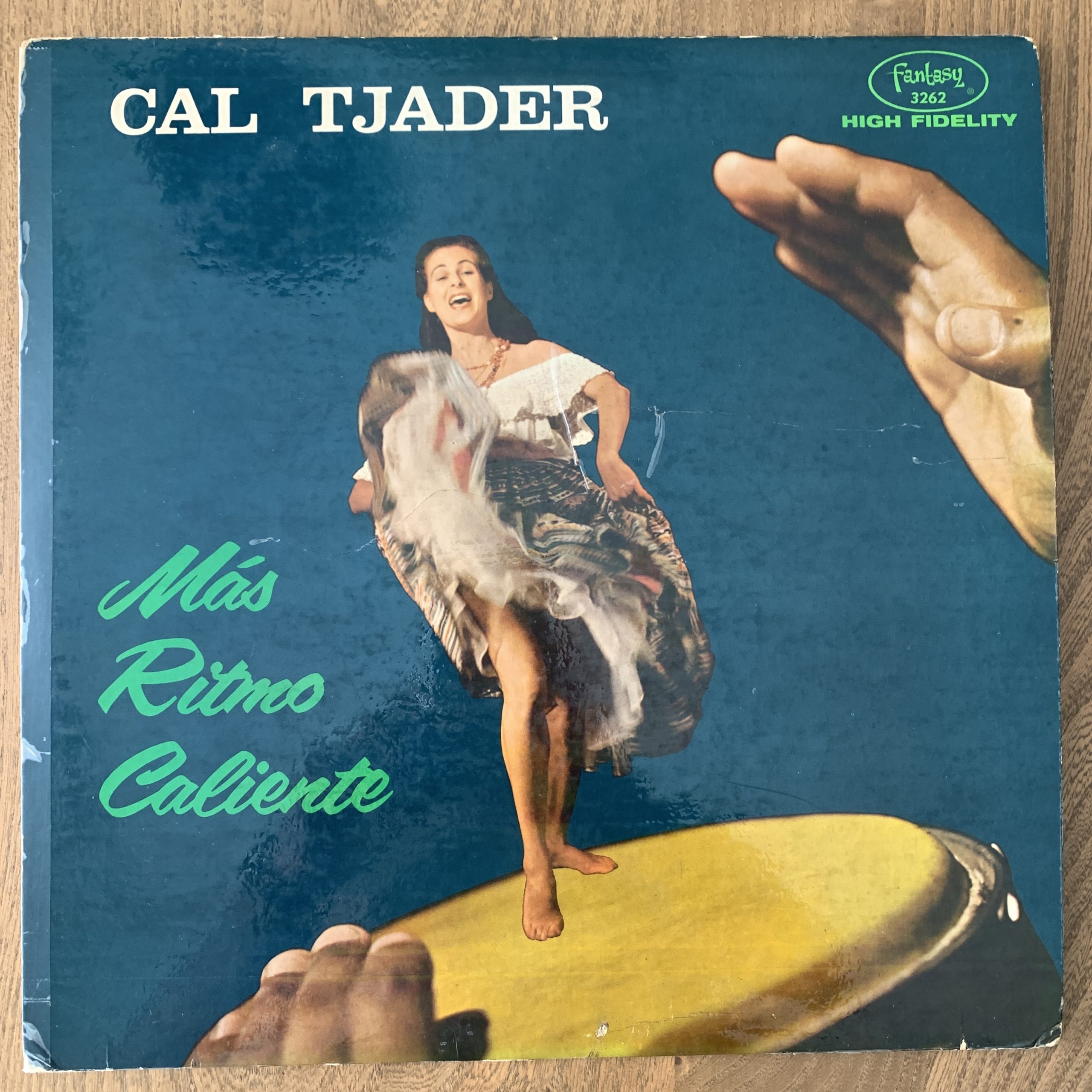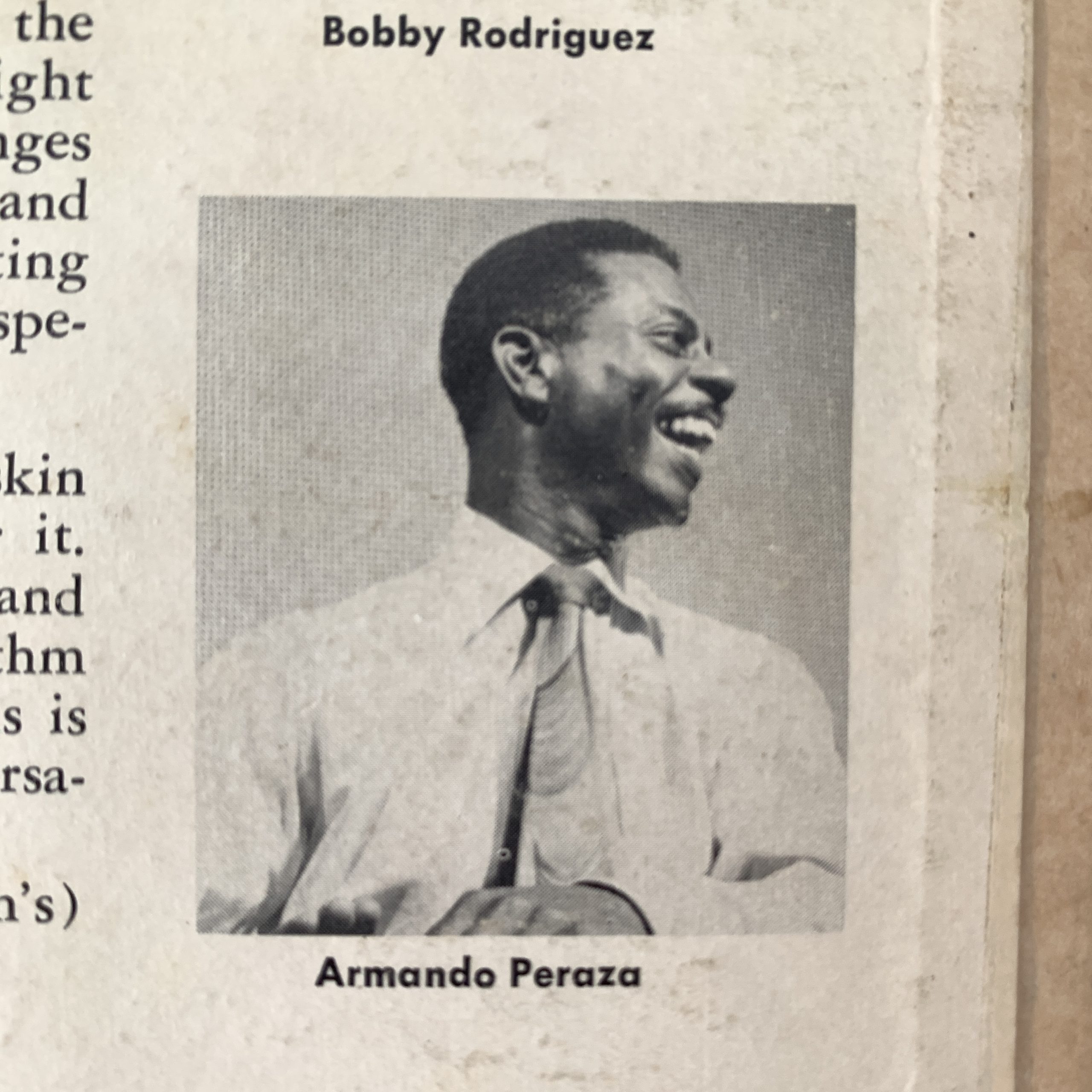 R-9995408-1489857052-6340
It seems weird to think about it now but a jazz record from 1965 was only 15 years old in 1980.
Hardly vintage and falling into that space that gives early collectors a head start. Yet 1980 seemed light years away from 1965. The difference felt more than, say, 2020 from 2005.
My First Cal Tjader Lp was one of his rare pure jazz outings.
The photo of Tjader on the cover made me buy this one.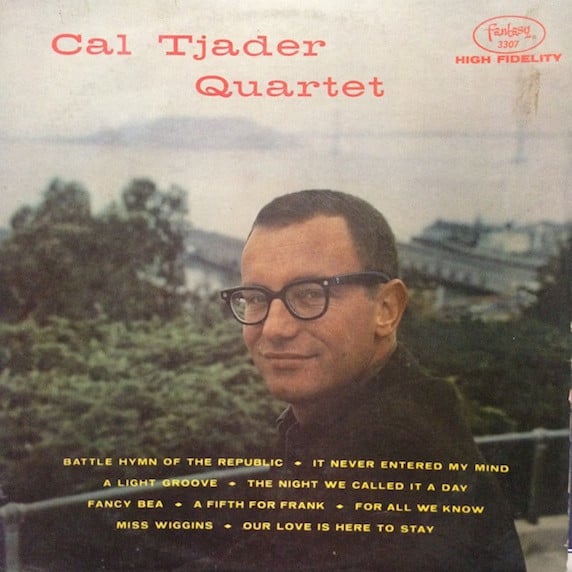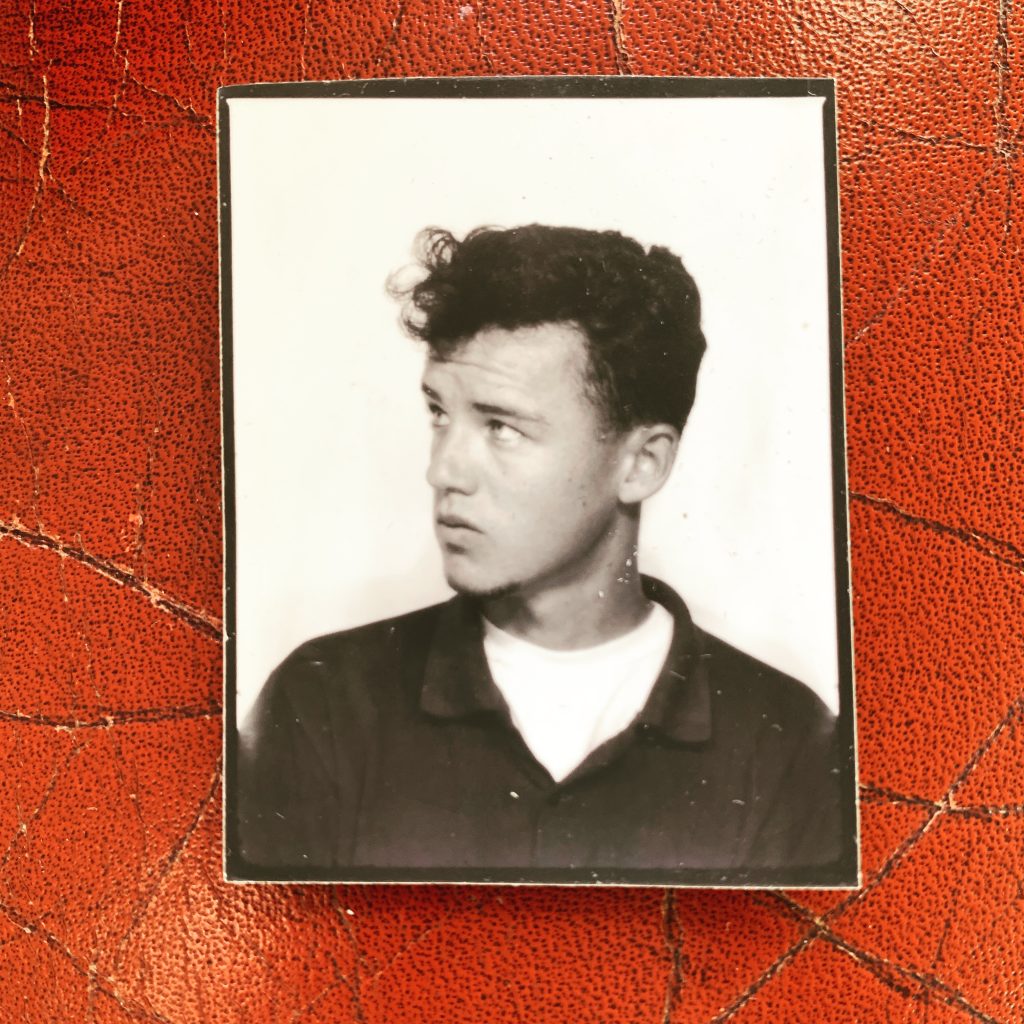 Around that time I grew a little jazz goatee, later I shaved it off because of an issue 20 of The Face in which Christo Tolera from Blue Rondo a la Turk was sporting one. Despite the name Blue Rondo was pop music – we were into 'jazz, man'. Jeremy Steig & Bill Evans, MJQ, Gerry Mulligan and the West Coast guys. Much of my jazz education came from the incredible good taste of the guy that had owned the collection. He had albums on Impulse by Gary McFarland, Prince Lasha, McCoy Tyner, Elvin Jones – all of which I lapped up and devoured.
I bought as many records as I could afford, sometimes asking the guy to set them aside for a few days so I could scrape up the money. I must have bought at least 50 of them. They included everything ever released by the Modern Jazz Quartet (jazz without horns? How was that possible), Johnny Scott, Tubby Hayes, Ian Carr Dusk Fire, John Handy, Hubert Laws,Yusef Lateef basically this guy had great taste and many of these records now fetch a small fortune on Discogs.
But he also had some Cal Tjader LPs.
I was struck by the cover of a jazz LP by Tjader with him standing in Sausalito with a crew cut and a dark shirt thinking 'that's a cool look'. (And I tried to get an optician to copy those glasses. Didn't end well!)
I really liked this album and on the back liner notes there were references to this being one of the few straight jazz albums that Tjader made. His was a latin bag (there's a pun for those who know).

So I went back and bought all the latin Tjader LPs the guy had.
One of them became my all time favorite from that time – Mas Ritmo Caliente. Later I discovered this was Vol 2 of the Ritmo Caliente series.
These latin LPs didn't have the coolness of the jazz album covers, some were kind of cheesy and looked a bit like the naff World Record Club style easy listening stuff we'd find in the Bournemouth charity shops.
But on the back were a bunch of photographs of a tough looking group – later to become a who's who of latin jazz, Tjader, Mongo Santamaria, Willie Bobo, Al McKibbon, Jose 'Chombo' Silva, Bobby Rodriguez, Tjader of course, and in mid conga beat, Armando Peraza. 
These albums were exotic also because they were pressed on clear blue or red vinyl.
When I first saw them I was blown away – I thought that was a late 70s thing? But here were these old jazz guys in San Francisco putting out coloured records in the 50s.
The liner notes said Armando had a history with the great latin bands. This line up was basically the George Shearing Quintet which featured Tjader on drums, instead he moved to the vibes chair and added his own piano. Later, I would discover the great latin album that the blind British pianist released in the vanguard of latin jazz featuring a track called 'Armando's Hideaway' with a great conga solo. It was the Shearing group morphed into the Cal Tjader line up and then went out on the road as Mongo Santamaria & His Orchestra.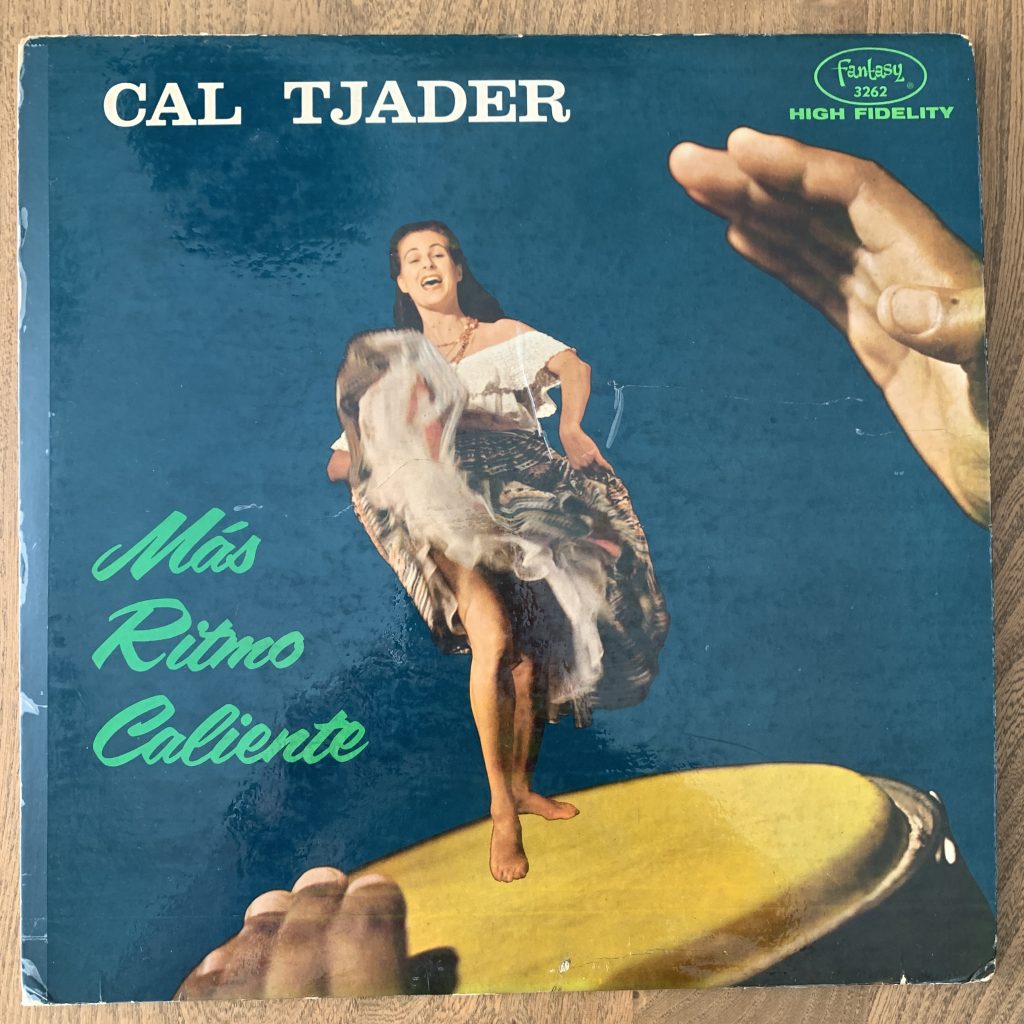 2023 with my copy of Mas Ritmo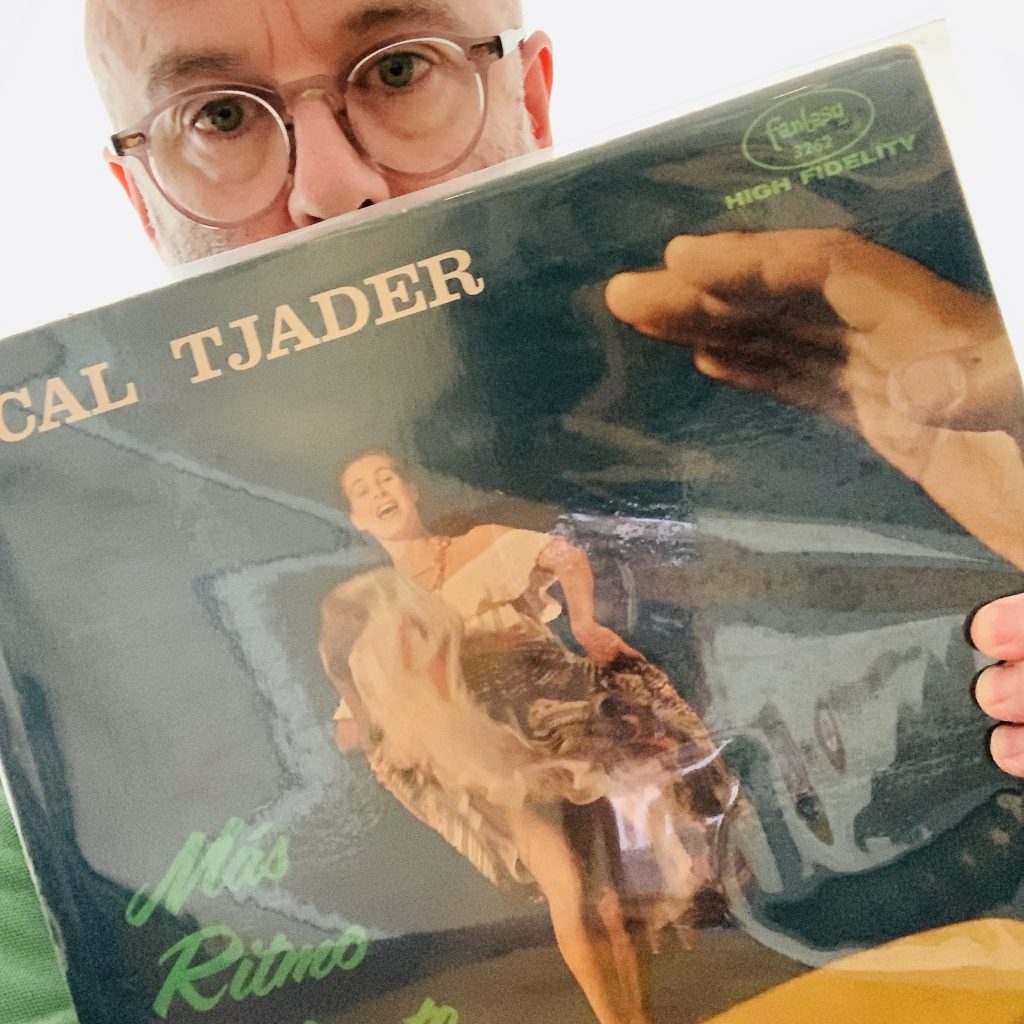 I played Mas Ritmo Caliente to death. I later used the incredible version of Big Noise From Winnetka in my 1991 documentary Dressin' Like Robert Wagner (subject of a future post).
All in all it remained a classic Lp in my collection, much played and even when I sold almost all my vinyl in the early 2000s to set up my reissue label Whatmusic, I kept it and I still have that copy today.
The first of the two Mas Ritmo albums, here on blue vinyl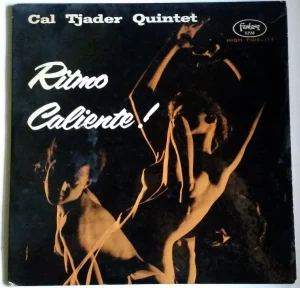 Ok so we got the history out of the way. This record played a big part in my life from 1980 to 1990 when one day something remarkable happened.
Fast forward to the year 1989, my dreams of being a musician were replaced by different dreams of screenwriting and making documentaries. In order to support this ridiculous habit I had to continue working.
Well, to be honest, and I'm sure the statute of limitations has passed on social security fraud, so I can admit that like many of my contemporaries I was on the dole, (I recently worked out it was for 14 years!) getting housing benefit and working cash in hand at the store in Walkers Court Soho that was then just called 'Shoes'.
Shoes was a store that had been in Walkers Court since 1949 in the hands of the Kramer family (more on them in another post) until around 1987 when scion Lee Kramer (having 'fled' the US with massive debts after managing and being married to Olivia Newton John) joined forces with childhood friend Paul Bernstein to create LyricMagic Ltd trading as Shoes.
Imaginatively named 'Shoes' where I worked from 1987 to 1991
Lee liked me (his family were big in the shoe business and he knew my Dad a little) and so gave me a Saturday job – cash in hand for £25 a day. By the late 80s that store was about the last bastion of non porno or clip joint premises in Walkers Court and the surrounding areas of Peter St and Brewer St..
Walkers Court was really just an alleyway and was owned by their landlord Paul Raymond of Revue Bar and porn empire fame. (More about him too in later posts) and because of Walkers Court's location as the cut through between Rupert Street and Berwick Street markets there was always traffic and always celebrities coming into the store.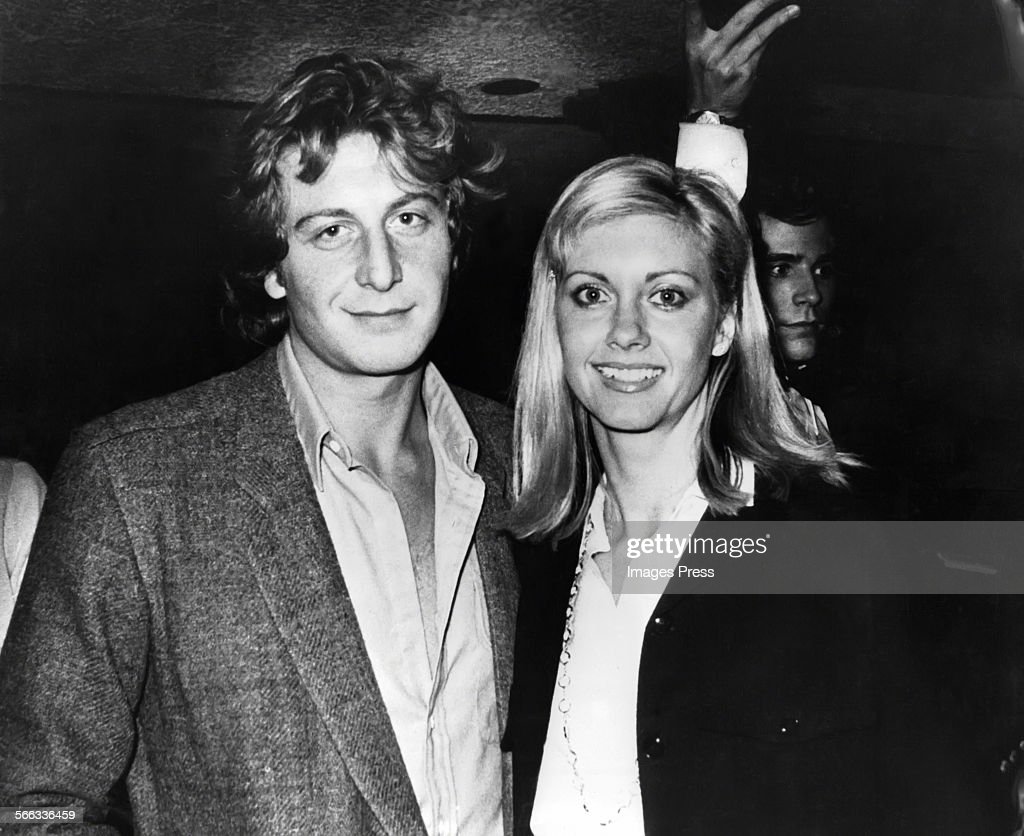 Daily passers by and regular visitors would include Terence Stamp, Terry Donovan, Jonathan Ross and Vic Reeves, Ian Wright and incredibly, looking back now, Francis Bacon who was always looking hurried and harried. Bacon would pop in for a look see but never buy anything.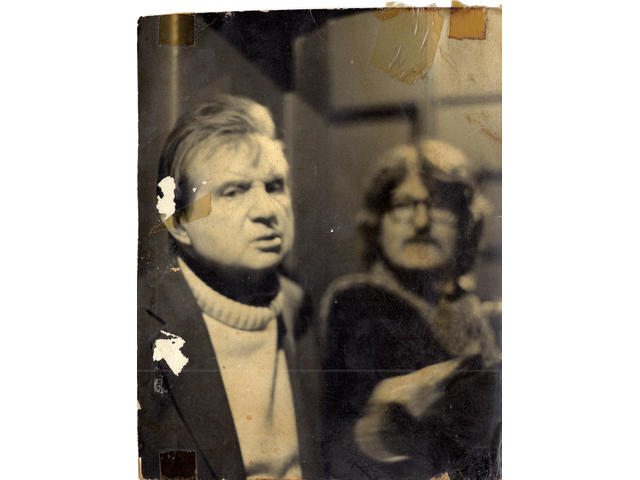 There were so many other characters like Lord Julien the guy who infamously sold London Bridge to some Americans in the 60s (they were so dumb they thought they were buying Tower Bridge) and Ricky Pillay – the flamboyantly dressed friend of Frank Sinatra and Princess Margaret (and about whom I later made a documentary).
Armando Makes His Entrance
Anyway, to continue with the theme, one afternoon a small black guy in a oversized tour jacket of the kind no one actually would buy and only wear if they got it free and wearing a baseball cap came in and started rummaging through the loose boxes of one offs and sample shoes that the store was famous for back then.


Paul, by now the single owner having bought out Lee Kramer, used to get really agitated at anyone he thought was not a real customer and was just looking and thumbing the shoes.
"Go and see what this guy wants, Gary" said Paul grumpily,
'Hi there, can I help you sir?'
'Am chust lookin for a fren? …'
Wait a minute, that's a Cuban accent right?
He stopped dead and looked at me, how do you know that?
Well, I don't know, but your look is not from here. Your clothes as well. So what brings you to London?
Oh, I am playing with Carlos…
Wait a minute. Fuck. I know you. You're Armando Peraza.
How choo know that man?
From a photo on the back of Mas Ritmo Caliente from 1959!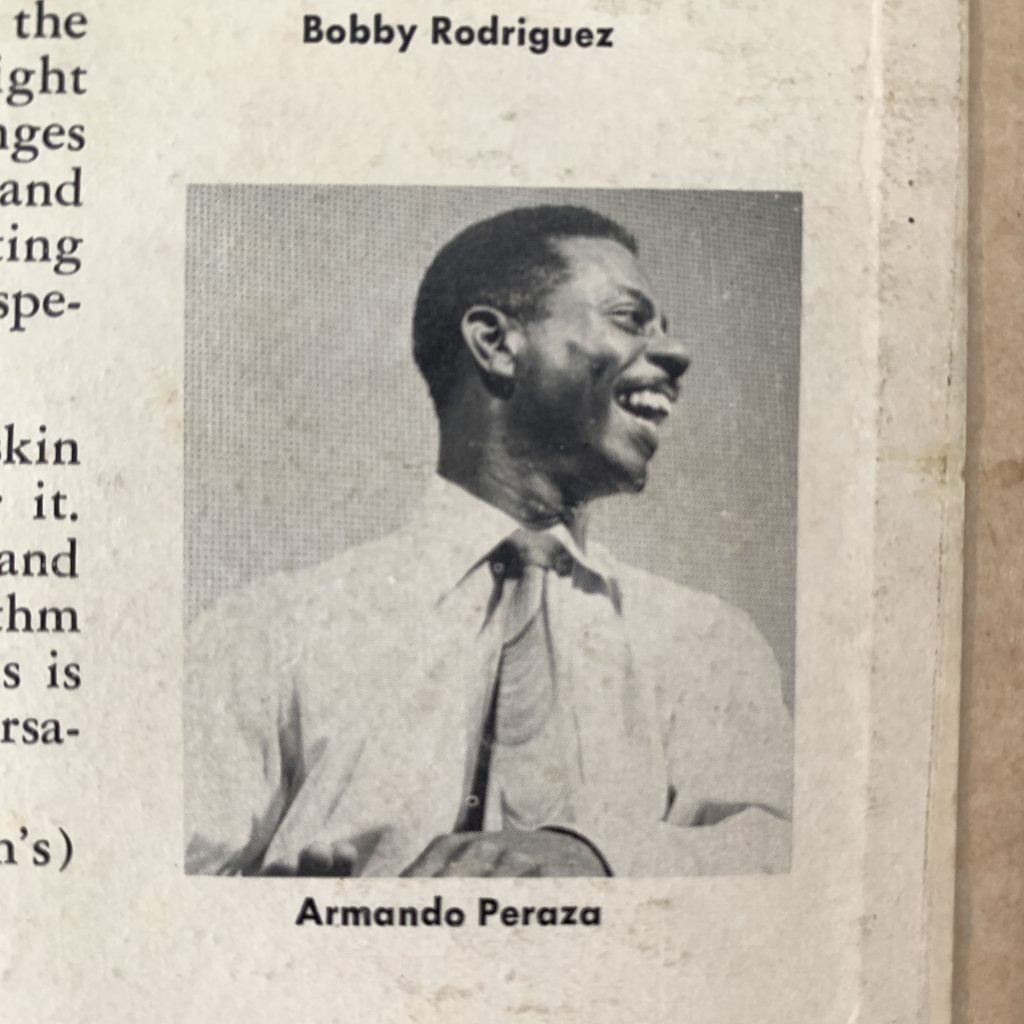 Armando w/ Santana Berlin 87
Oh yeah man from when I played with Tjader. Let me tell you about him….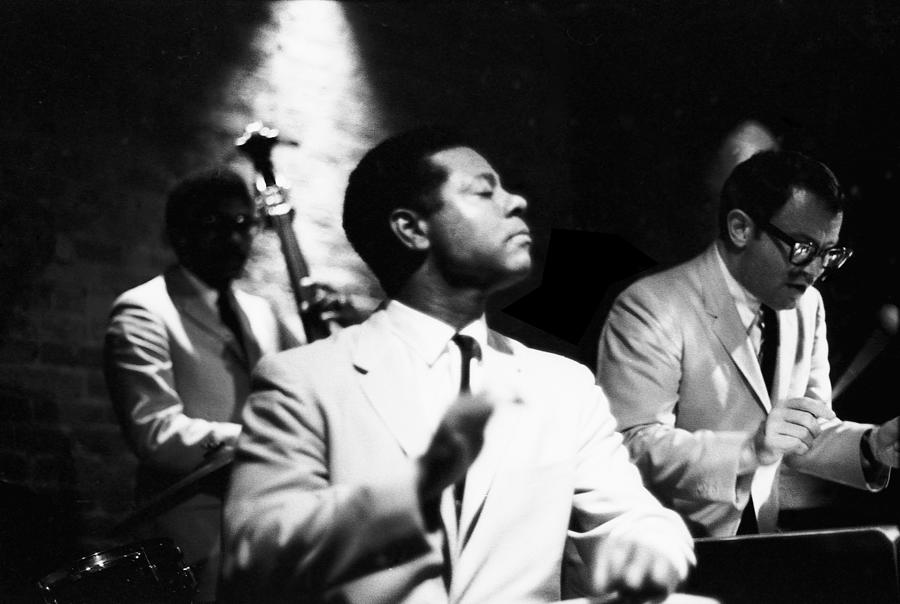 Cal thought he could play the bongos, you know, and one day he had this big party in Sausalito with all society folks and he invited me to the party and I thought hey, that's great because we didn't often get invited to mainly white events.
"But when I got there I found that Cal had set up two sets of congas and he'd been learning to play bongo and so had the plan to have a battle with me and that was the only reason he invited me to that party. Man, I was pissed. He wanted me up there on that stage just so he could show off."
"Was he any good?", I asked.
"What do you think?" replied Armando.
I had no reason to doubt Armando's version of events but it did color my thoughts about Tjader after that. But then I've heard a lot of stories from sidemen about their leaders and they all follow a pattern. (In a later post I will tell some stories about the Duke Ellington Orchestra that were told to me by someone in the band and that are kind of crazy).
From that moment on Armando and I became friends. Me in those days with slicked back Italian style hair and anglo ivy clothes and Armando small and stocky old guy and we'd go out together shopping in the streets of London.
Armando told me that in every city the Santana band played in, he loved to go out walking around and discovering new things.
In London he'd been given a list of things to buy for the band and the other guys on the road.
A Harris Tweed jacket and a Royal Doulton tea set were amongst the items on his list. I told him I knew London like the back of my hand and so we'd just walk everywhere together. He told me he'd retired from touring and playing years earlier but Santana begged him to go on tour 'as he was lucky for him' and he'd thought what the hell?
And here he was.

"But you know I have to say, Carlos is a snob, he gets to the city, gets in a limo and doesn't leave the hotel. Me, I like to walk around and meet people."
One of the stores we went to was the Royal Doulton store that used to be on Regent St. Inside the store was classic old school British snobbery. The sales assistant sniffed and looked down his nose at us as if we were there to steal. I mean – who'd steal a 26 piece tea set? 
After asking the sales assistant which is the absolute best set, and being reluctantly shown it, Armando said 'Yes I'll take it.'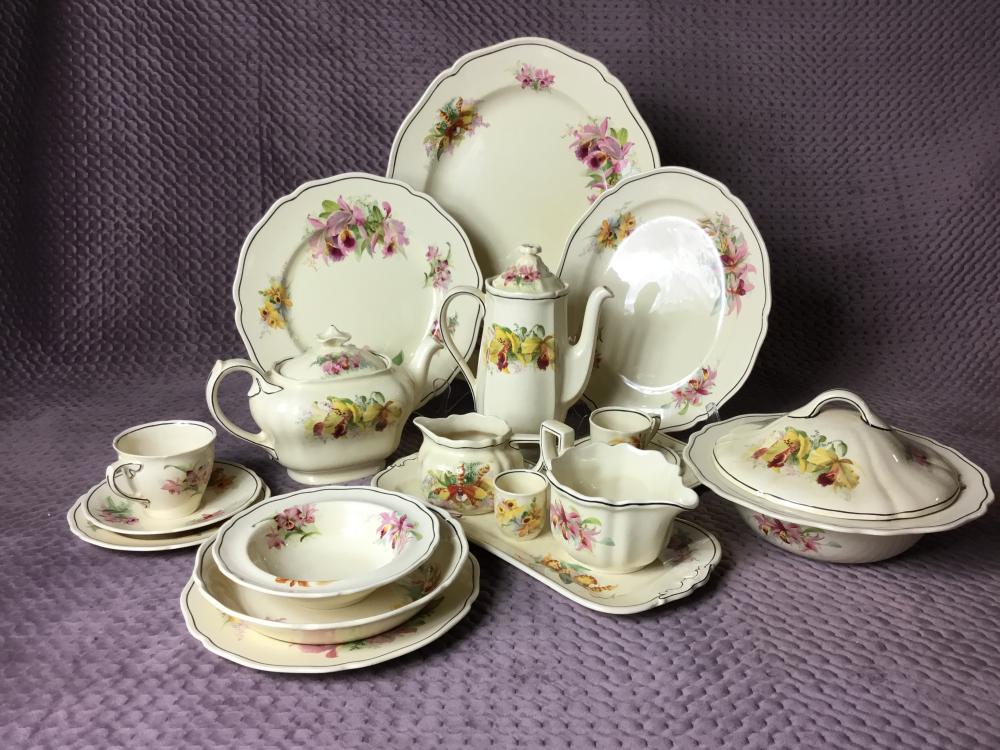 The look on the sales assistant's face was priceless. He accompanied us to the cash desk as if at any moment we would knock him down, grab the tea set box and leg it out of the store.
At the cash desk the cashier looked at us with similar disdain and slowly and deliberately stated the price.
Armando reached into his pockets and looked confused as if searching for something he'd lost. The assistants gave each other the 'here we go look' just as Armando pulled out a Gold American Express card – something which in those days was hardly ever seen in the UK.
"Can you charge it to this?" asked Armando.
"Yes sir, right away sir."
He didn't say anything but I could tell he didn't miss a trick in the store.
He knew what was going on but unlike me, was not in the least bit fazed by it. I was indignant on his behalf and scowled at the assistants as we left the store, this time a store employee holding the door open for the newly important customers.
Regent St in the 90s
We went into Austin Reed to browse the Harris Tweed but Armando didn't like any of the jackets.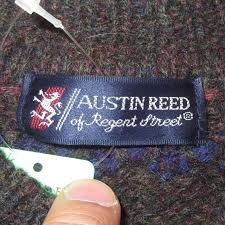 After that we walked down to the embankment and across to the Royal Festival Hall. Someone had told him it was brutalist architecture worth a look.
In the RFH cafe Armando we talked about the people he'd worked with and I told him i was obsessed with the music of Joao Donato (who I'd yet to meet and I'd never been to Brazil at that time) and he said 'oh yeah I remember him in SF with Cal and he was crazy, man'. I later found that out for myself!
Armando giving a masterclass in 2007
As we sat in the cafe Armando began to tell me about the roots of many rhythms from Cuba, how reggae came from samba, the difference in the merengue and so on.
He then picked up cutlery and crockery and made an impromptu percussion kit, illustrating each rhythm expertly. He started playing and as he did a crowd soon appeared around us to watch Armando play his utensils.
It was a pretty memorable experience, to say the least.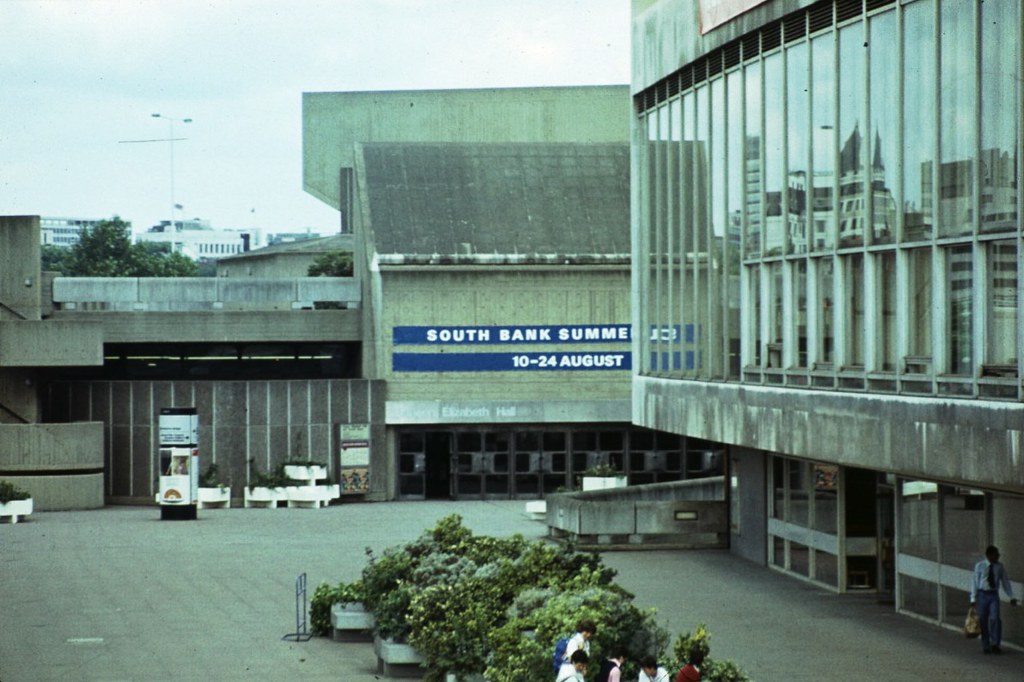 Armando and I met two more times as Santana came to London and each time we went out and did the same kind of things, talking about music mostly.
He told me a bit about his home life in San Francisco and that he'd been married to a Navajo woman for many years who worked laying cable for the SF telephone company. And that for years he and Mongo Santamaria were neighbors in an upscale neighborhood where they suffered a lot of racism from African Americans for being from Cuba and being Spanish speakers.
He told me he'd made an album with Ronnie Foster and he wanted me to release it in the UK but I had no experience of the record business at that time, other than as a collector, and so I passed. He'd been working with Ronnie and Patrice Rushen – this would have been around 1990.
It was not so long after that that I started to go to Brazil and Armando had some health issues and didn't come with Santana on the next tour. We lost touch in those days where a fax was about the only way to communicate unless you were prepared to spend crazy sums on a phone call. Hard to even imagine today.
Armando was 56 when I met him but he lived to 89 – what a brilliant human being he was.
I miss him now he's gone.
Like so many of the old guys I knew in Brazil in the 90s we didn't think to make records of our hanging out. There were no selfies and no one carried a camera in those days. (I did thankfully document my visit with Joao Donato in 1993 with my Minox GTE and that'll be for a future post).
Armando played with some of the greatest names in jazz and latin music.
These included Charlie Parker, Dave Brubeck, Charles Mingus, Stan Kenton as well as Josephine Baker, Eric Clapton, Aretha Franklin and of course Santana with whom he was the only constant member of the band for 12 years.
In 1968 Armando joined the fledgling label Skye Records set up by Tjader, Gary McFarland and Gabor Szabo to release their kind of jazz. Armando's Wild Thing was produced by McFarland & Tjader and features a stellar band that includes Tjader, Sadao Watanabe, Chick Corea, Johnny Pacheco and Chuck Rainey.
And just for the record I never got to meet or even see Carlos Santana. He was always in the limo or the hotel!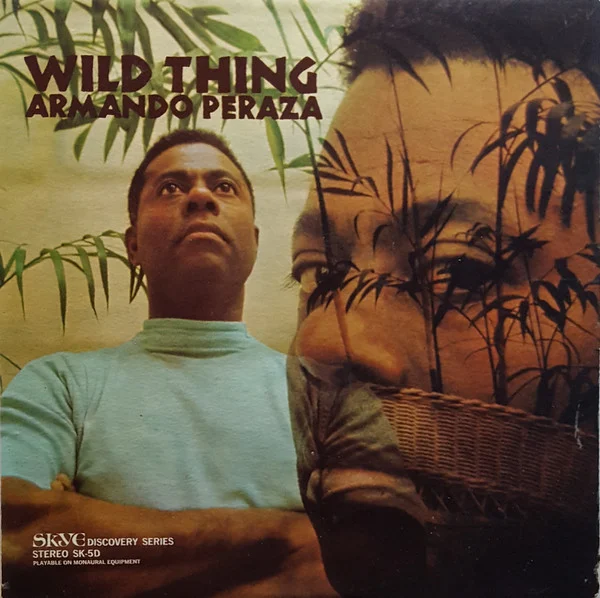 Listen to these albums on Spotify.
This error message is only visible to WordPress admins
Error: No feed found.
Please go to the Instagram Feed settings page to create a feed.