Like most American movies Divorce American Style shows menswear that would have been woefully out of date and unfashionable by 1967.
But we don't care do we? Any chance to see how Boom Years Ivy was worn in the flesh, rather than rely on dodgy retro recreationists (the like of which have turned modernist style into cartoon Mod style).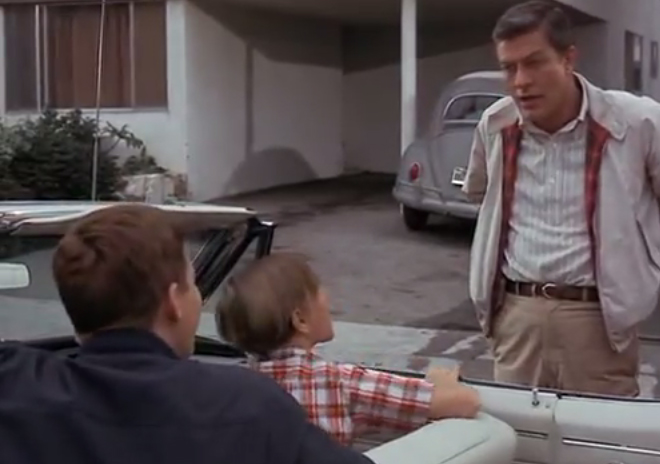 In a new occasional series (occasional because of time constraints and the fact that I have no discipline when it comes to blogging), here are some screen shots of Dick Van Dyke in the movie wearing a Baracuta G9, great slim chinos, an awning stripe popover shirt, surcingle belt and Clarks Desert Boots in tan suede.
Oh, and cult Ivyist Jason Robards Jr, one of the great ivy surprises in Hollywood & The Ivy Look, wearing rumpled chinos and Jack Purcell sneakers (he's supposed to be poor now he's a divorced American husband).
Not a great movie by any criteria but fun watching for the style of late 60s suburbia.