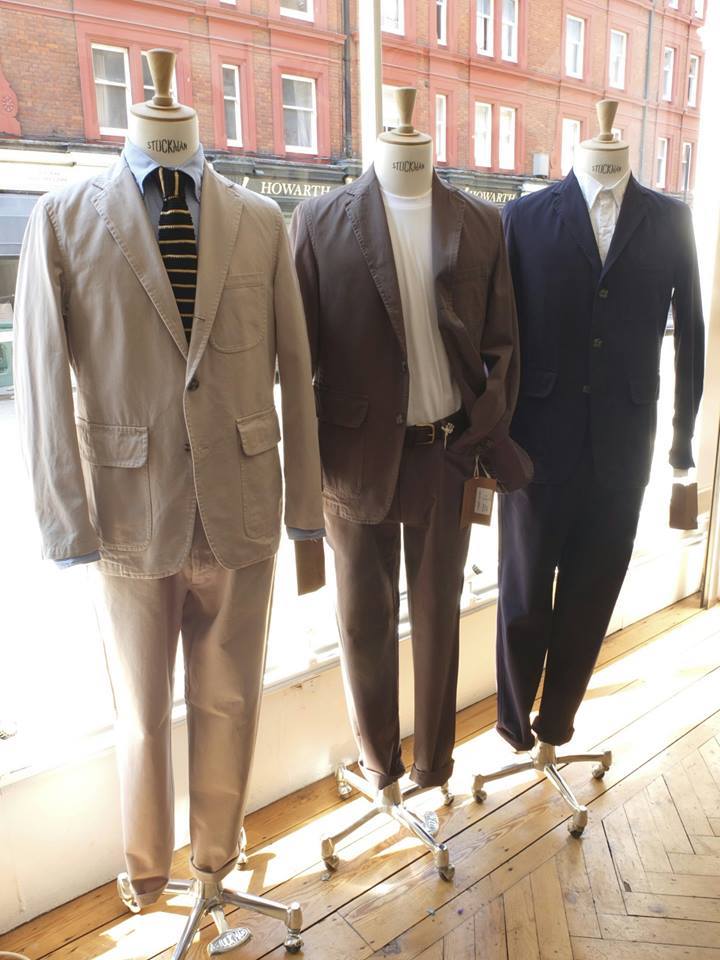 Two years ago, almost to the month, I wrote a piece about how the J Keydge jacket was a triumph of existence in spite of itself. That it seemed – from the outside at least – that it might be a miracle if the company survived into another season.
In early 2012, with virtually no web presence and a seemingly random liason with even their most long time customers, coupled with some very peculiar Sgt Pepper-meets-Boden style jackets in some not so choice colours, it really seemed worth grabbing any jackets out there before the inevitable happened. Rumours of past financial issues didn't help and panic buying was the order of the day chez Weejun. At least that was how it seemed just a short couple of years ago.
Phoenix Risen from the Sack Cloth Ashes
Since then I've seen that original post crop up time and again on Google searches for other ivy stuff. To be honest I've felt a bit guilty at having written them off as not being up to the necessary challenges to sell in the modern world and that my piece was always cropping up when the word Keydge was searched.
These days with a new (and for the most part functioning) website, regular news updates from owner Fats and a continuing evolution of the item of most interest to us – the Ivy Slack Jacket – one could be forgiven for thinking the owners took it as a personal challenge to show this idiot they were here to stay.
New products were launched, which culminated in the summer of 2013 with John Simons stocking Ivy Slack Suits in peached chino fabric. Fevered emails and PMs flew around the Ivy grapevine – Keydge suits with tapered trousers! Damn!
I bought all three colours. (There was also a great British Tan version but only in a couple of larger sizes – JS still had some last week).
Those summer suits were no flash in the 'pain' (very bad pun) either. A great seersucker version followed in mid 2013. When I bought that, Mrs Weejun pronounced it to be nothing more than food for the moths and determined that I was never going to wear it.
Oddly, it's the one I've worn most – to summer business meetings and even to a wedding in seersucker's spiritual home of India (where it attracted attention from a London based classic car and bike fan to whom I introduced the Keydge and JS in person last week).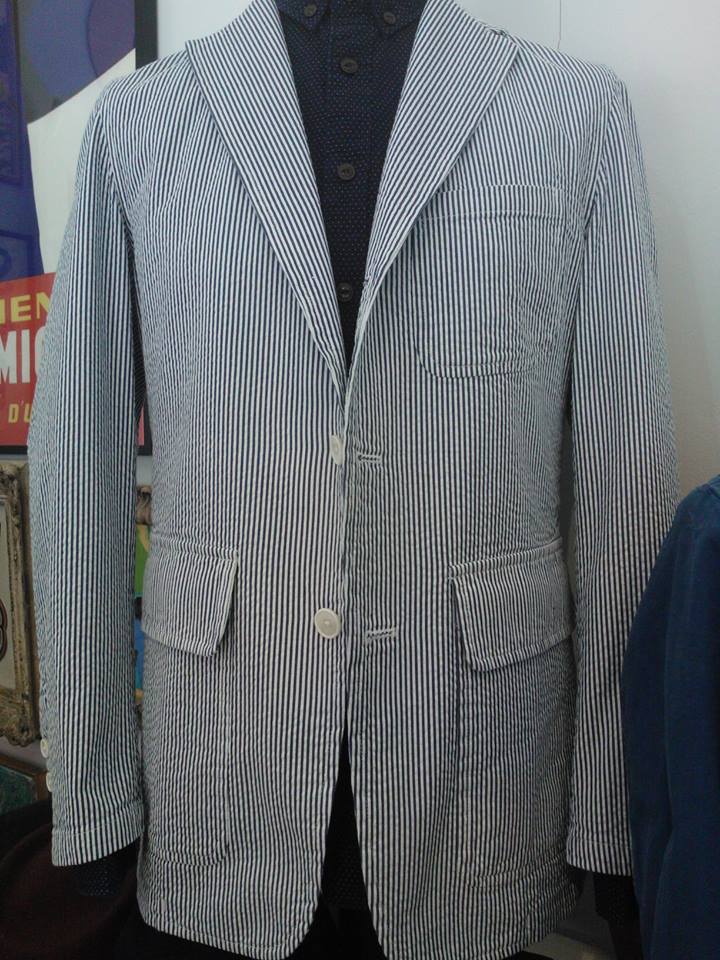 Needlecord Suits in 2013
Then in Autumn/Fall of 2013 came the needlecord suits. I like the chunkier cord jackets but prefer needlecord and these were great – French navy, and dark Granny Smith green and an indescribable but perfectly ivy canon colour that looks dark gray or dark brown depending on how cloudy it is outside.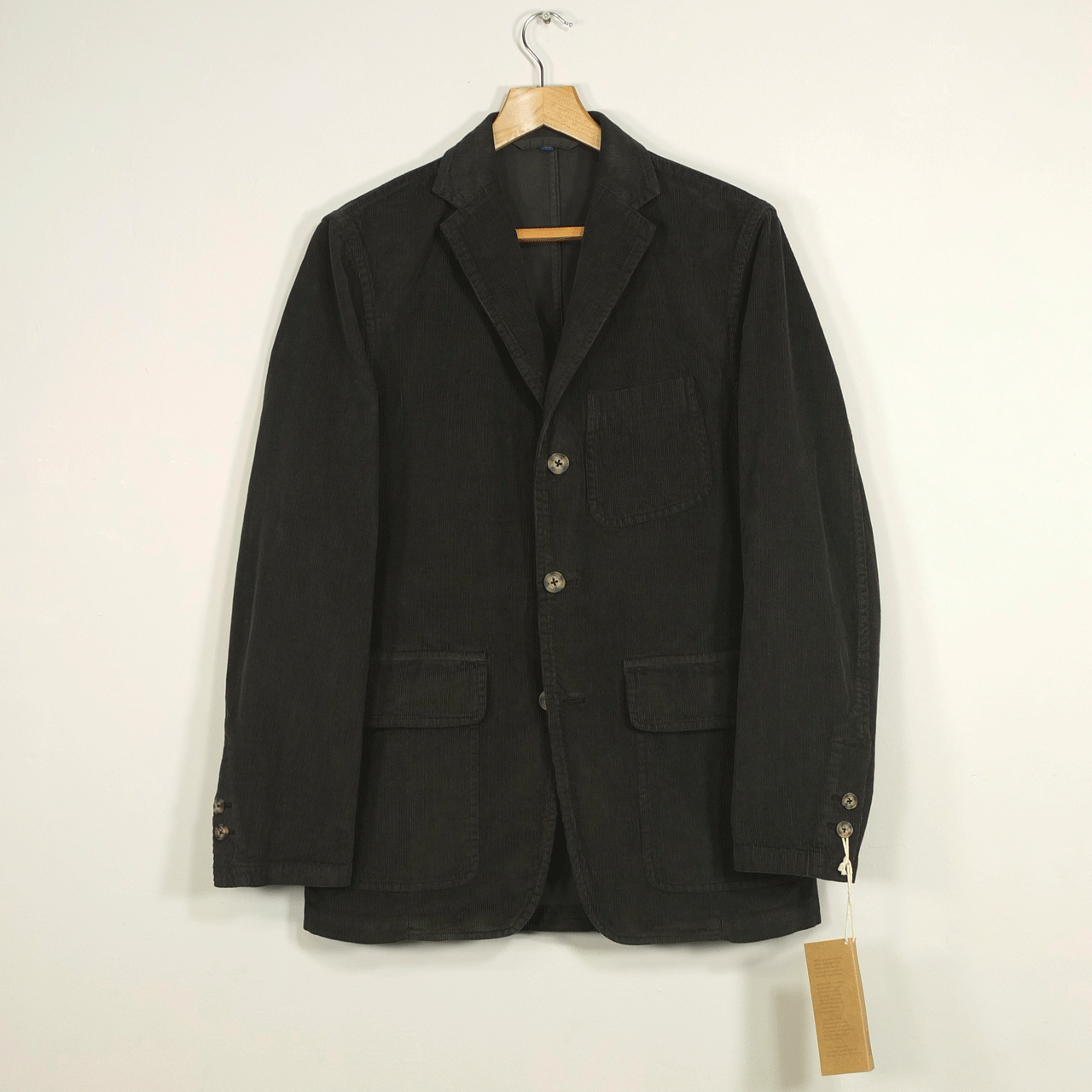 Meanwhile the stranger Keydge releases continued, modelled by an increasingly odd bunch of fellows on their website, including this curate's egg called the Tiger – modelled here by Vladimir Putin's French nephew.
This spring we again had three colours of the peached chino suit – a lighter natural, a darker olive and a true navy (see the top photo). I really can't think of anyone else producing jackets and suits that are so wearable in modern life. Sure, we all crave those holy grail 1960s sack jackets and Brooks Brothers / J Press suits, but personally, having owned more than a few of them, I like the fact that I can mix with Joe and Jane Public without looking like I stepped out of some kind of 1960s Mad Men aspic spiked time machine.
Living in the Modern World…
What I love about Ivy clothing – what I've always loved about it – is that it's so completely flexible within the realm of whatever the macro fashion of the deacade is. Each era has its own interpretation of the ivy canon.
It's 2014. I want to dress stylishly in a classic manner, but I don't want to be the only guy on the Tube with trousers up to my armpits just because that was normal in 1961. I will confess that there have been times when I've slipped in that direction but your inner voice knows enough to chide you when that happens.
I remember working at a large commercial broadcaster in a senior position in the late 90s and turning up for a meeting with execs in my Bahama Yellow 69 911 with a near matching 60s yellow corduroy Abercrombie & Fitch hunting sack lined with green beize cloth and with 12 guage shotgun cartridge head buttons with a dark red LL Bean Chamois Cloth shirt underneath and not being taken very seriously at all. Looking back I can't say my fellow execs were wrong, even clad as they were in Suits You Sir tat or flashy Armani.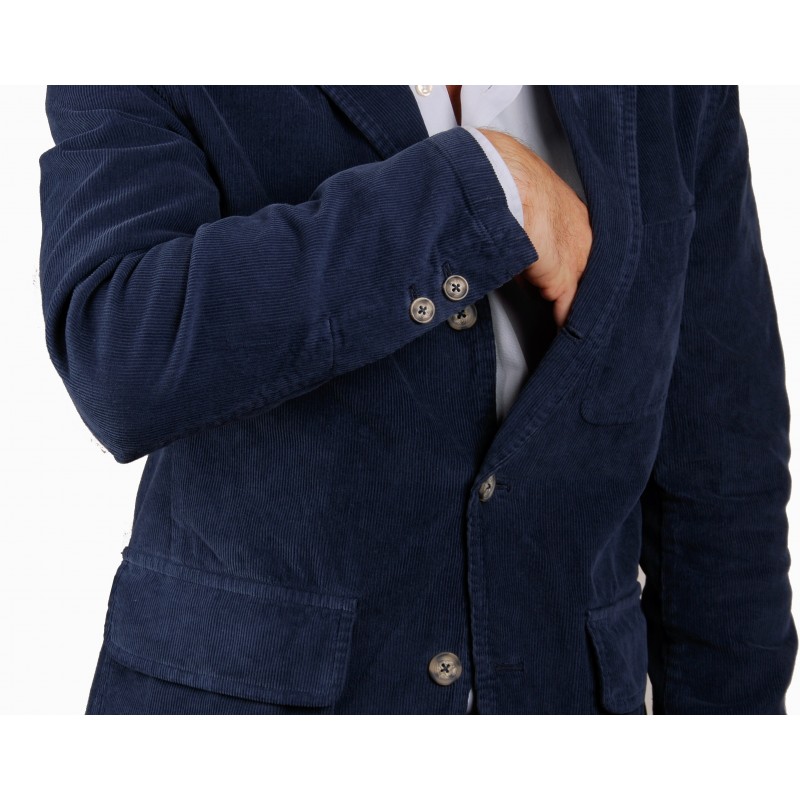 Wash'N'Wear Utility
These days the gap has narrowed enormously between executive dressing and retro casual and what's acceptable within the workplace**. Thankfully the Keydge Slack jackets and suits fit right in there for me. The suits especially work for modern life – being all natural fibres but still wash'n'wear with the jackets casual enough to wear on their own with 'odd trousers' without looking odd. Not restrictive but still 'smarter than your average bear'.
Meanwhile there's a good thread over on FNB showing how others incorporate this now cult classic into their real lives. Forumite Zarjazz sports a few models here.
A friend recently mentioned he thought that this summer would bring a red seersucker suit to JSA. Not so! laughed John and Paul last week. Oh well, plenty of options to be getting on with.
All I can say is long may they continue.
**Unless of course you're like one UK based ivyist whose day job is rumoured to be as a Beefeater in the Tower of London and only gets to 'dress up' in ivy at the weekends, poor chap.
Buy them at John Simons or J Keydge
This error message is only visible to WordPress admins
Error: No feed found.
Please go to the Instagram Feed settings page to create a feed.