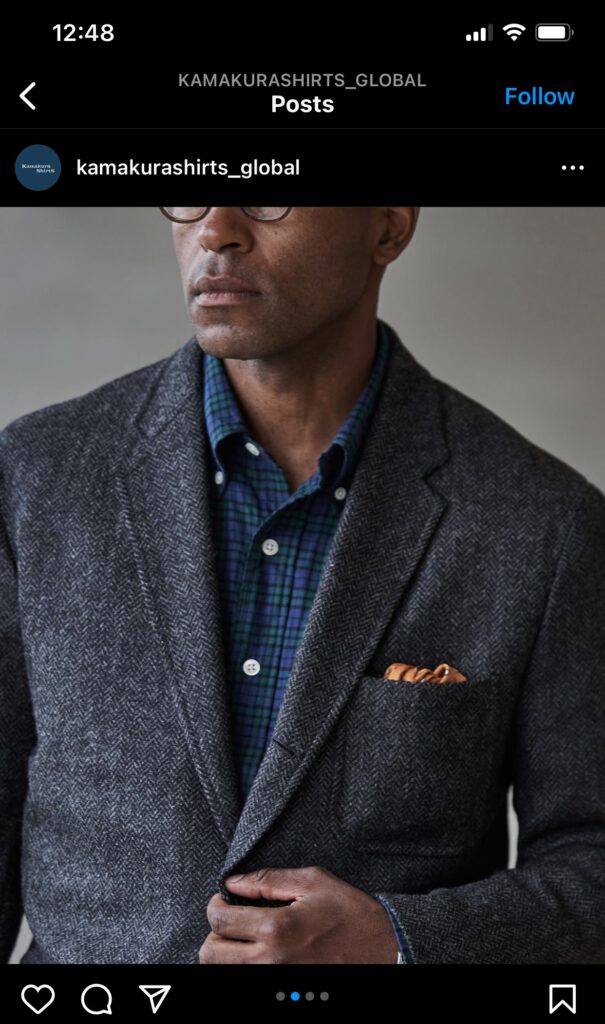 So, before I begin, let me just say that I've never written a post at the request of a brand. To be honest most entities that contact me wanting to do something are so not even remotely a fit so I always ignored them.
Like everyone else, on my Instagram account for the The Weejun, I get countless spam messages either telling me I've won a prize, asking me to be an ambassador for women's wigs or Indians pretending to be beautiful Asian women who say things like 'Hello, sir, I would be pleased to know you' or 'You look like an interesting person can we be friends'. The 'sir' bit is the giveaway that it's just guys in a boiler room.
Anyhow, I usually clear this stuff out every few weeks – my ADHD means I can't leave them in there!
Last Saturday I was carrying out this ritual and I got to the last one and was about to delete it because at first glance it looked like spam – the only thing that stopped me from hitting delete was the 'Hello Weejun' opener. OK, so someone at least knows the name of the account.

Well, am I very glad I opened it because it was from Kotaro the global marketing head of the venerable Kamakura – once only of shirts but now expanding their range to other garments, the first of which are a brace of very nice unstructured Ivy jackets.
Now, I've written about Kamakura over the years. I had an issue with the fit of the first run of Graham Marsh's Ivy Style shirts and as nice as it was the chambray shrank a LOT. Also the sizing was very strange. I remember a lot of comments about it at the time but believed I'd got one that fit but really even before shrinking the collar on my M was too big – like a 16.5 – and the body too skinny even for my slim chest, but the arms were like 36".
As my friend Paul Bernstein, former owner of Soho Shoes back in the day, used to say 'it fits where it touches'.
But I figured I'd bought the wrong size in the New York store turning up as I did on day one of a New York trip with a bit of jetlag but I never really bought anything again. I remember having a conversation with the manager of the Madison Avenue store about all things ivy. I also remembered how ironic it wsas that legendary J Press a short walk up Madison had complained that the world had turned away from their traditional style and so reluctantly they would be closing the store. And yet, in the same months, our Japanese friends took major leap of faith and opened a store on Madison, and they wre full of hope for the future. Nearly a decade later they're still there. We know Press eventually came back but its hard to keep up with flip flopping between Grandad and street hipster styles.
Even though you probably never saw me post my own photos of Kamakura shirts I know lots of you were buying the Ivy model and that recently All Blues of Leeds starting stocking them, and the range of shirts had grown to include popovers, university stripes and plaids. Then came the awesome dark madras – literally no one was making shirts in dark madras. For some reason makers are obsessed with the light blue, pink, white variety rather than the deep dark colors of the Kamakura offering that were so popular in the early to mid 60s.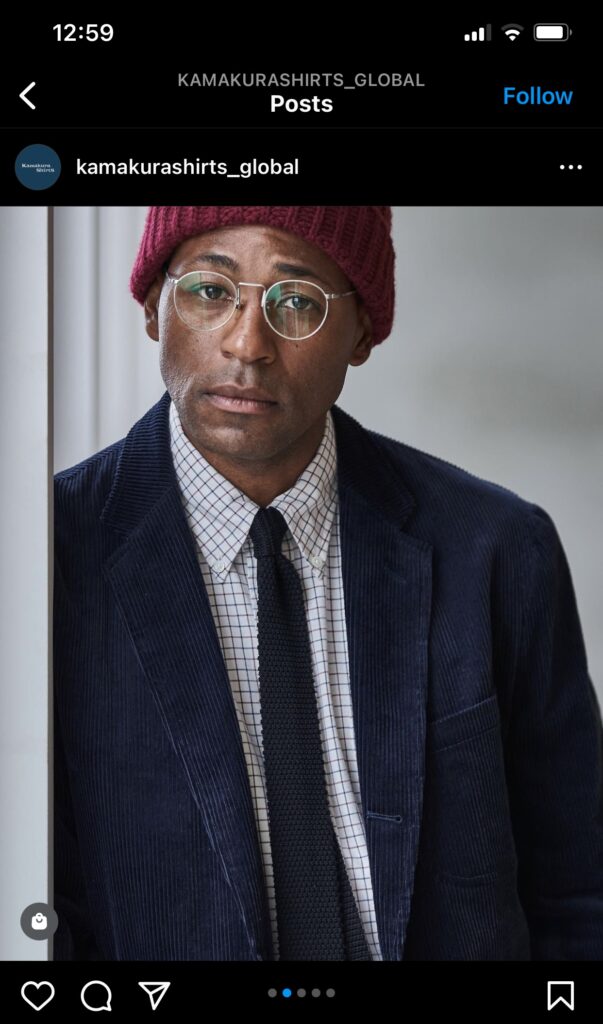 Not long ago when I started writing new articles for the blog, I had a rant about the placement of collar buttons on all of the main Ivy brands other than Brooks Brothers, which despite several periods of woe has never slipped up there. And I gave special honourable mention to Kamakura for getting it right. Now, I know Graham is a stickler but their interpretations of his designs are really well done. I did that for no other reason than I believe it to be true that Kamakura properly carry the ivy torch in 2023 (Kotaro-san told me he had not read that post before reaching out only the stuff about Keydge and slack jackets.
Since moving to Portugal and the EU stopping the low value packages coming in that were very often able to miss customs and taxes, I've literally bought nothing from outside the EU. I slipped up on one of my Lacoste purchases – eBay has Ukraine listed as EU, grr – and the thieves at the Portuguese Customs wanted more than the price of the item in fees and taxes.
This has happened on a couple of occasions and I just ignore the parcels and customs probably destroys them. But, just so you can see I'm not exaggerating, they tried to get me to pay 15 euros to clear a replacement debit card sent by my US bank. A debit card!
Literally it stated on the outside what it was.
They also charged a similar amount to receive a piece of cardboard with some cloth swatches on it – no commercial whatsoever, but they make it as they go along.

So I follwed Kamakura from a distance, always interested to see friends and followers wearing them and thinking the shirts looked awesome. But importing one was just not for me. Then my friend Ben told me they were now shipping with taxes paid. That's a game changer because even the corrupt Portuguese Customs cannot make a fake charge when it comes to them having been already cleared via DHL. So I really wanted that dark madras.
As you probably know I have my shirts custom made and have done so for many years now, and for that reason they fit me perfectly. But, I can't find madras like the Kamakura one so I decided to take the plunge and order one. But, when I looked at sizing it made no sense. I checked out other sellers of the Kamakura Ivy shirts but you know how it is with all retailers these days, they take it upon themselves to rename the sizes SML and then don't provide measurements. Doesn't that drive you crazy, too? But the Kamakura measurements were strange. For the record I'm always an M in alpha, and 15/34 in Brooks.
I reached out to my friend Ben who told me the shirt fitted him well. But I was still doubtful. Anyway, the cost with the duties paid was not a small sum to be lost when the sizing was an issue. I knew already that the shirts were really nice, but I just couldn't risk 180 dollars and then have to give it away (usually to my nephew who has an ever growing wardrobe of too small Weejun cast offs)
So I left it at that, but all the time I've seen Kamakura as a great brand, serious people and the Graham Marsh shirts are great examples of boom period Ivy even down to the slightly shorter collar points. If you've bought any deadstock 60s items you will know that many makers had slimmer collar lines than Brooks or Gant.
So back to Kotaro-san and his went-to-spam Instagram message. He wanted to know if I'd seen their unstructured jackets that they released a few weeks ago.
I had. Of course I had, haha.
And I liked the look of them, the details being more vintage correct than the J Keydge versions. Don't get me wrong – you all know I'm a Keydge fan and have 17 jackets and 5 suits, but sometimes I wished they would have some better details. For example, I always preferred it when they didn't have those 'poker chip' buttons.

So 'yes' was my answer 'I have seen them, they look really nice'.
'Would you like to try one on?' Asked Kotaro.
I wasn't certain but I thought he must mean to have one to keep but you can imagine in the back of my mind I'm thinking of our friends at Portuguese customs already rubbing their hands with glee at the thought of scamming me out of a couple of hundred euros. But Kotaro assured me that Kamakura would take of any duties or taxes.
So we chatted some more, I told him about my issues with fit a decade ago, he explained the Ivy shirts were different now and the chambray no longer shrinks more 2-3% and then he dropped a bombshell.

He said 'I'm glad you like the look of the jacket because we referred many times to your blog about the Keydge in order to get the details right'.
'It was an inspiration for us making the jacket.'
We all like a bit of praise but as I've said before, when you write a blog sometimes you get the impression that literally no one reads it.
However, the amount of people who have contacted me over the years to tell me The Weejun was their source of ivy knowledge, it made me realise that in all the years it's been up online it has reached some people who liked it and benefitted from the posts. This is the principal reason I started maintaining it again.

While chatting with Kotaro I was checking out the images of their jackets online on their website and on Instagram. They did look very cool in the marketing photos (but then so do Drakes when they hide their non-ivy jacket pockets and that dreadful shirt pocket detail in order to claim 'ivy')
There was a very nice gray herringbone wool version and a deep dark blue cord one. I liked the look of the herringbone but I know from experience that I will always end up swapping one out for a blue jacket before I leave the house – I just feel uber comfortable in blue. Even my Valstarino is in dark navy. I really wanted the traditional tobacco suede but I have a bunch of jackets in that color that I never wear.
Anyway, always digressing. I know now that it's because of ADHD so I notice it more.
Back to Kamakura.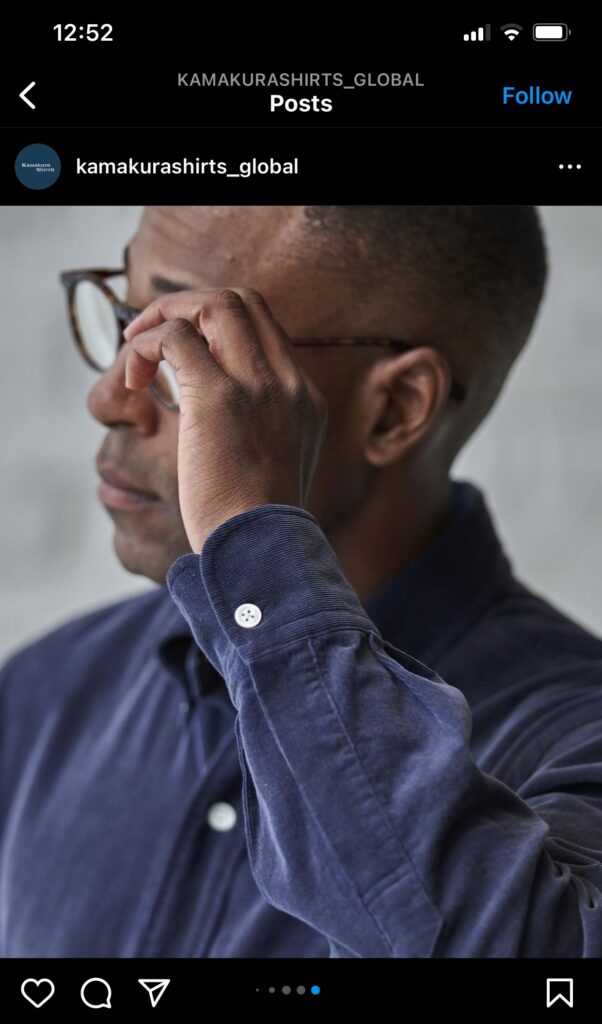 On their Instagram feed they also had a cool looking guy wearing a needlecord shirt. I've always loved corduroy shirts. I had one made a couple of years ago, but they are difficult to wear. If you wear it under a jacket then you'd better have nice slippery lined sleeves or you will become human velcro.
More on slippery lined sleeves in Part 2.
So Mr Kotaro also suggested that by way of recompense for the chambray of many years ago that he send me one of the cord shirts.
My gut feeling was to go for the gray herringbone wool jacket and navy cord shirt. But when Kotaro said 'next week I will send you a navy cord jacket and a green cord shirt' I thought about it for two seconds and then realised he'd made the better choice for me!
Plus, it gives me a chance to compare four navy cord jackets of the unconstructed bent, which would be a great idea for an article – hence this one and Part 2 to follow.
It will probably be a little while before they send me the jacket and shirt but when it gets here I will do a full review of all of them.

Hint: 2 are J Keydge, one is my own MTM (and is part of a very nice suit that I have never worn!) and of course the Kamakura one.
Photos of me modelling them will accompany Part 2 as I've managed to rope a photographer in for a shoot. So not just my usual selfie shots!
Meanwhile here's some images from @kamakurashirts_global