Shopping Your Own Closet Really Works!
Last week I wrote about 'shopping your own closet'. Well, I thought I'd take my own advice today and start digging around in some of those carefully preserved items way back at the bottom of stacks of shoe boxes in what's supposed to be my office.
As everyone knows, these days Bass Weejuns (with the exception of the odd Made in Maine by Rancourt models) are no longer lovingly crafted out of top quality materials, but appear instead to be almost injection moulded out of licorice and tar paper.
1970s Tan Weejuns for Summer
I recently bought a pair of the tan Logan model which uniquely amongst the regular stock of unlined versions of the classic shape, are made from a very flexible tan leather. It's by no means full grain, but it doesn't have that nasty baked on teriyaki glaze the others have. It's great for knocking around, soft enough to wear without socks for what our American cousins call 'yard work' and now they're breaking in, I can just about live with the fact that the sole and heel edging IS coated in terayaki sauce of the darkest hue.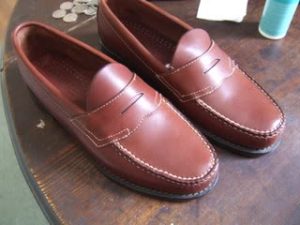 Whoever spec'd that model in tan but didn't think to leave the edges unglazed or at least give them a sympathetic light transparent one was a stylistic illiterate.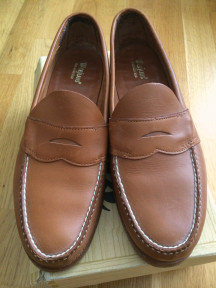 The original version of the tan Weejun in soft chromexcel type leather first appeared in the late 1960s and was often worn with off white jeans or a wash'n'wear poplin suit. Bass offered the model for some time and although I don't remember John Simons stocking them at the beginning of the 80s (I could be wrong about that) the Natural Shoe Store in Neal St was the importer and had a few extra models. My friends and I bought ours there and wore them till they fell apart at the seams.
The Ivy Style in 1980s London
Finding these shoes brings up a lot of memories of when I was a teenager first finding my way into classic American style.
It may be nearly impossible to imagine, but our view and understanding of American clothing tradition at that time came only through three distinct prisms.
1. Jazz and The Look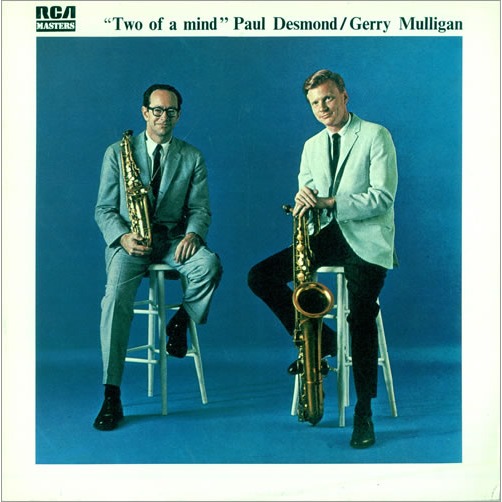 Firstly, the much mentioned jazz album covers. At the turn of the 1980s there was maybe one book on modern jazz in print in the UK (by German critic Joachim Berendt) and even the best record store had no more than a random handful of jazz reissues. This informed us of the cool history of the look as far as we could tell. But as far as buying these clothes was concerned? Well, good luck on that score. Maybe at Flip, if the rag bale sorters didn't have the items wrongly pegged as 'rockabilly' or that horrible oversized and ripped 501 and satin MA1 jacket 'Bros look' that passed for 'cool' in the 80s – a look that was typified by actor Jesse Birdsall and 'style guru' Robert Elms – and had ramped up the price.
2. Out Of The Past and Into the 80s
Secondly, movies. These didn't even have to be old. The American classic look was so uniform still (and it was a uniform) in those days that even current movies featured hard to find here items; like Brooks Brothers shirts and flat front chinos. Almost all trousers sold in the UK at that time bar terrace wear Farah slacks which were a total no-no for us were pleated. Of course weejuns or a version thereof where part of that look, too.
Movie actors like Robert Redford, Clint Eastwood, Jeff Bridges or William Hurt – the few who understood the traditional of American style and were never fashion conscious – would wear Lacoste polos, chinos, early era Nike trainers, LL Bean field coats, A2 jackets, heather grey Ts, plaid shirts and the like. We saw this as a direct line that came down from Cary Grant and Gary Cooper era, via William Holden and Rock Hudson, through the button down years of Lemmon, Randall and Peppard and the mavericks like McQueen, Newman and Perkins to those present day actors. In the 1984 movie Against All Odds (itself a remake of the Robert Mitchum classic Out of the Past), compare James Woods dated euro trash style with Bridges' understated classic look. Bridges was definitely aware of American style as a continuum.
This was what classic dressing looked like in 1984. Barring a few details the look had not and has not changed for 60 years. Similarly, it wasn't the cliched rocker look of Mickey Rourke in 1982's Body Heat but William Hurt's seersucker wearing small town lawyer that was the real style interest.
This doesn't mean we then wanted to imitate the 2 button side vents or the too tight on the bum chinos these guys often wore (not to mention the blow dried hair), but the overall impression was one of reinforcement of the American classic style, in the just the same way as Mitchum in the 1940s was way baggy and billowy, but still wore Weejuns and knit shirts and hunting jackets.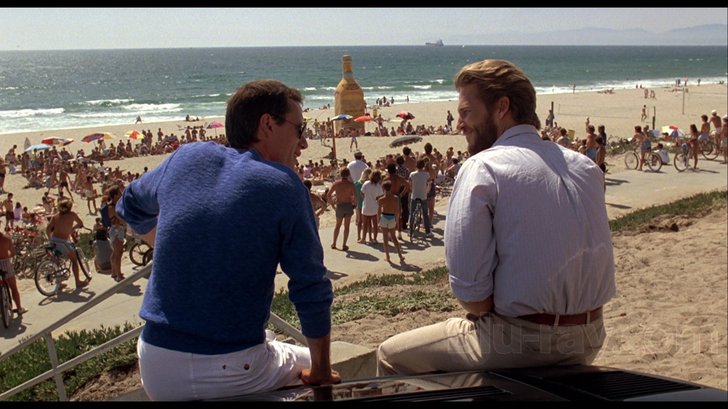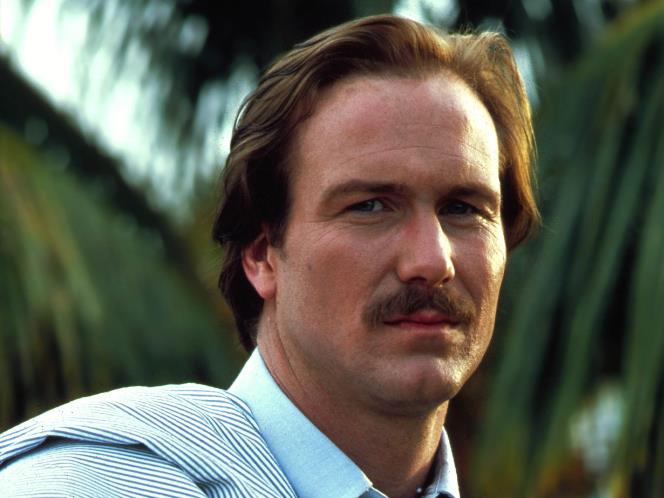 3. American Tourists Were Cool
Third, and by no means least, were real Americans themselves. It must sound incredible to anyone born after the internet but the world was a very big place back then.
Few of us saw more than a small part of it in person. Instead we'd check out the American tourists in London, compare their contemporary clothing with stuff from we liked from the movies or record covers and then this would inform our purchase at Flip or John Simons. Flip of course had the vintage pieces and John sold the stuff as it was then, as it was still being made and worn by the majority of American males.
I don't think we really distinguished that much between old and new – we just loved American style and mixed it together. These contemporary Americans still wore seersucker, tartan trousers, boat shoes, Burberry's raincoats with collar protectors, roll neck jumpers under a button down shirt and of course Weejuns by the box load.
Exotic stuff that British people never wore. Even the labels of the clothing were different and there was already then a distinct traditional feel with the push back to all cotton shirts and natural fibres.
And Then There Was Ralph Lauren…
Under this umbrella must also fall Ralph Lauren.
Again seen from today's ubiquity it is probably too hard to imagine the caché that the Ralph Lauren Polo brand once held on these shores.
Ralph was the only carrier of the ivy look torch available to us outside of Flip and John Simons. Gant was still a US brand and unknown to most Europeans, but Ralph sold tartan flat front trousers and white buck shoes and button down chambray shirts.
The only place in Britain you could even buy the stuff was in one single store in Bond St (now the kids store). There was no diffusion range. No dodgy small town fashion retailers or pony knock offs then. You'd see the international set wearing the polo shirt in Hampstead, but on locals they were rare.
Most items were way out of our financial grasp but the polo shirt, Made in USA of course, was just about manageable at £24.50 (roughly the equivalent then of £150.00 of today's spending money). We'd dress up just to walk up the few steps into the store, and never, ever window shop. If you went in there, it was to buy, not to waste the time of the 'beautiful people' who served there.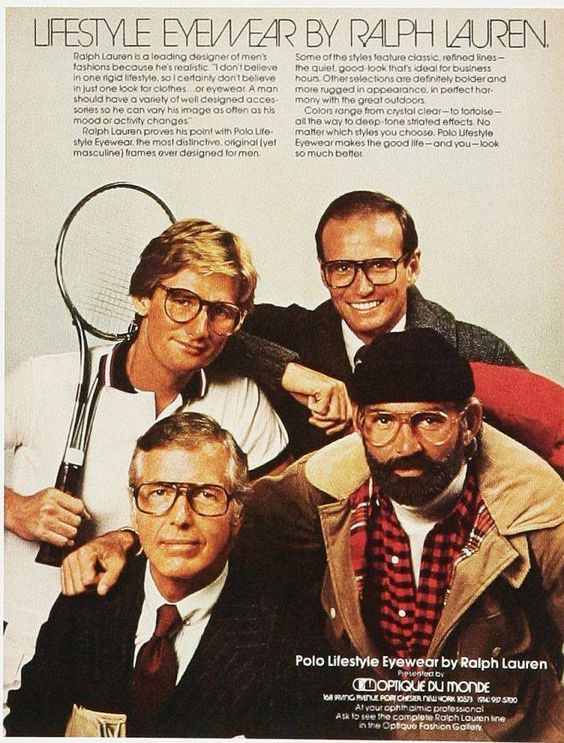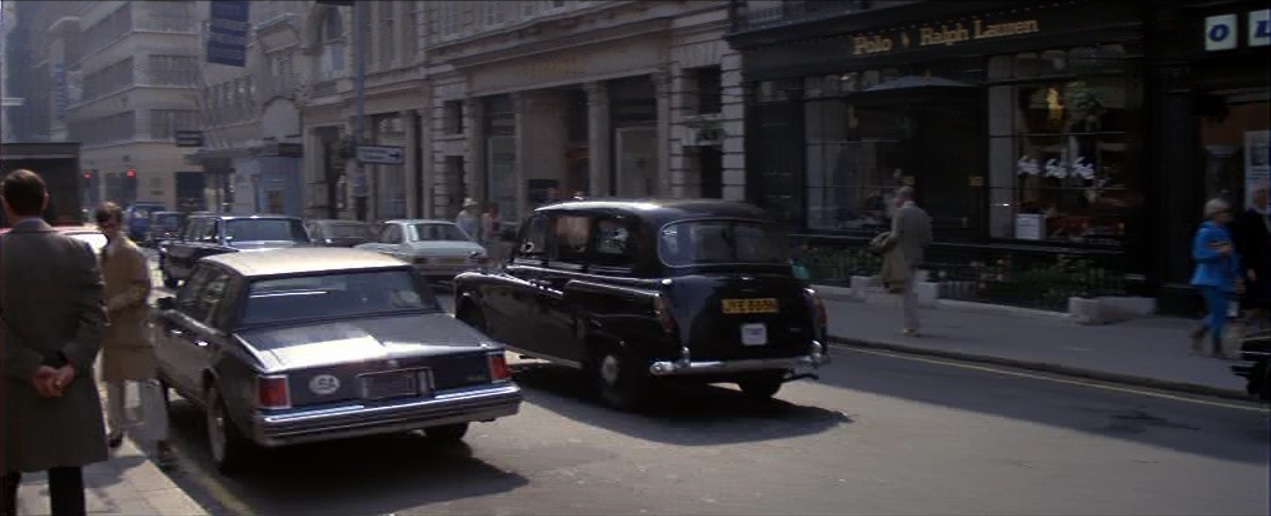 American Tradition
The Tan Weejun was definitely a part of that mixture. Not really a boom era look, but at the same time a contemporary classic. More Redford in Downhill Racer than Peppard in Breakfast at Tiffany's. Because of that, I've always had a sneaking fondness for this softer, even more casual, underdog in the Weejun canon.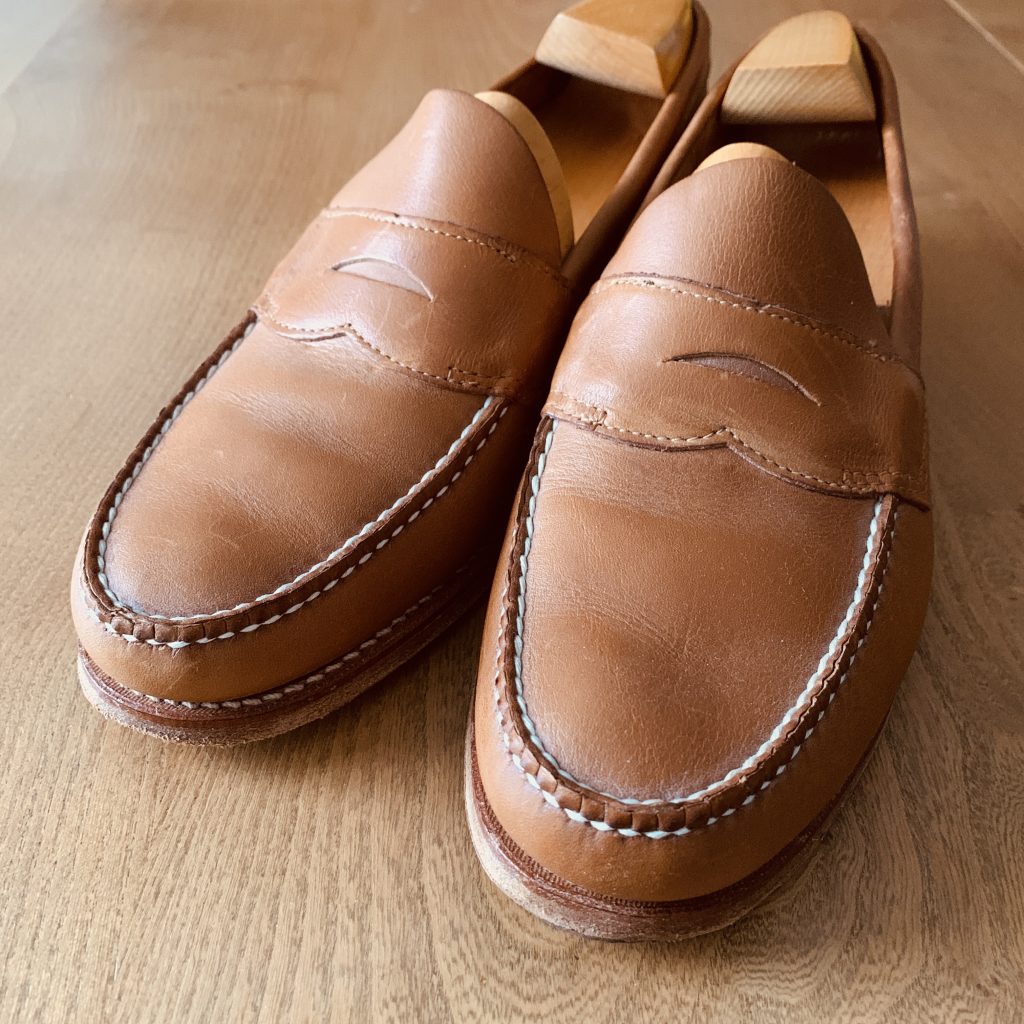 Five or so years ago, I found a deadstock pair on eBay from a guy in Oregon – it wasn't so hard to find this stuff back then.
In fact, if you think about it Oregon makes a lot of sense as a place for the tan Weejun to end up. This is almost East Coast style gone as far West as it can go and then North some to team up with Pendleton shirts and dark Levis with perhaps a hint of workwear and a Filson jacket when Filson was unhip utility wear.
Recent resurgent US-made loafer styles have often harked back to this un-stained edge and softer leather look for their loafers but, without exception, these have been beefroll versions.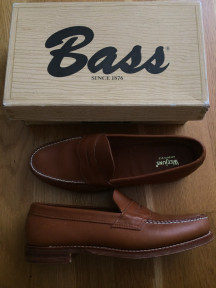 So today I found this pair again in their original box.
They're from the plastic heel plug, swept waist sole era which sadly means they are about one whole size bigger than the lasts Bass were using after around 1986 or so when the shape of the shoe and sole changed towards a more stubby cut.
I've padded the tongues with foam, placed leather insoles inside – all in an attempt to make them not fall off with every step. I bought off white WigWams Husky socks in New York a couple of years back to wear with them, but still they remained neglected in their box. The only wear they've had has been on wooden floors at home and I've been paranoid about them stretching even more, soft and pliable as they are.
Now, however, I'm finally getting them out and going to go for it. All this deadstock stuff just ends up as more crap if you don't wear it or sell it.
Back to the Future
It's funny how something as simple as finding an unworn pair of shoes get take you off on another track, remembering how you got here. These days everyone mixes everything once again and it's normal and probably a lot more fun than the old days of strict tribes. But the end result is still an admixture of tradition and classic style. The tiny details may change, but the reasons for the clothing and the fabrics and comfort don't.
Maybe Americans got so stuck on tradition because they felt they had none in the 20th century. So they cultivated their own traditions (whilst blasting through those of everyone else) and preserved them against the onslaughts of our fickle euro fashion. Even today, it still fights back and can be felt in the roots of High St chains like Gap and J Crew.
You Know Where You Are With Tradition
When you watch an American movie from 1960 you can be sure of the clothing the actors will wear along with pretty much every person in the movie. Ditto when you watch an American movie from the 40s or the 80s.
Compare that with any British movie from those eras in which you could never in a million years describe the general hodge podge of mongrel clothing styles of everyone in a film, down to the minutest details, before watching it.
The tan Weejun of 70s vintage is a niche taste to be sure, but if you've ever put your foot into a regular plastic coated Weejun then you've no idea just how soft and like thick slippers for the outdoors the tan Weejun once was.
I think that this tradition is a great thing to be part of even if it is not by birthright.
This error message is only visible to WordPress admins
Error: No feed found.
Please go to the Instagram Feed settings page to create a feed.